Who likes to increase sales on Amazon? We do, we do! At Appfinz Technologies, we're all about finding ways to bring in more money, so let's get to to the top ways you can increase sales on Amazon. Hint: repricing makes the list.
1. Optimise Your Title
Titles are one of the top ways to grab a buyer's attention, so optimise the heck out of it. If you follow the general formula of brand name + product name + features (e.g. colour, size, gender, use, etc.), then you should be good.
Not only will you tell shoppers immediately what your product is, but you'll be able to capitalise on high-ranking keywords, too.
2.Be a Resource
If you want to increase your sales on Amazon, you need to differentiate your brand from competitors, boost product awareness, and attract your target customers. One way to do this is to leverage yourself and your brand as a resource.
Online consumers spend a lot of time researching before making a purchasing decision. If your brand provides consumers with the information they are looking for, you will build their trust in your brand and ultimately become a more successful Amazon retailer. Here are five steps on how to turn your website into that trusted resource:
Step 1: Think about the value you can provide to others. Think about the knowledge you have about your product and industry that customers would benefit from knowing. Next, create content that educates your customers in those areas.
Step 2: Create a place to publish and share that value. Set up a blog on your website and start sharing your knowledge with weekly blog posts. The focus of these blog posts should be around providing answers to questions your customers frequently have about your industry or product.
Step 3: Start sending traffic to the content you create. To increase the number of people who see the blog posts you create, try running Facebook ads, targeting useful keywords, and sharing your content with any other social media channels your users frequently use.
Step 4: Capture email addresses and start nurturing leads through email marketing campaigns. Create tools and incentives for people to provide their email addresses before or after reading your blog posts. This way you can generate more leads and start an email marketing campaign to move those leads further down your sales funnel.
Step 5: Include a compelling call to action in each blog post or email. Guide readers directly to your product listings and brand page on Amazon by crafting compelling messages around why they should find you on Amazon and how.
3. Get Help from Influencers
When consumers research a product, they often look for reviews from trusted sources such as social media influencers, industry leaders, and even celebrities who use the product. In one study of a large group of consumers, 49% of respondents said they take recommendations and advice from influencers when deciding what products to buy. That being said, another great way to increase your sales on Amazon is to connect with and leverage the help of well-known influencers in your industry.
4. Sync Your Inventory
If you sell on multiple platforms, then syncing your inventory makes it a lot easier to sell on all of them. You'll be able to keep track of inventory easily, keep a consistent tone in descriptions, and update changes seamlessly. Plus, you'll be able to save a lot of time not having to do everything multiple times, which you can devote to the other tips on this list.
5. Don't Skip on Keywords
The search terms buyers use constantly changes, and staying ahead of the curve can help you increase sales on Amazon. There are plenty of ways to boost your SEO, whether you use tools like SEMRush, Ahrefs, or whatever else is your favourite.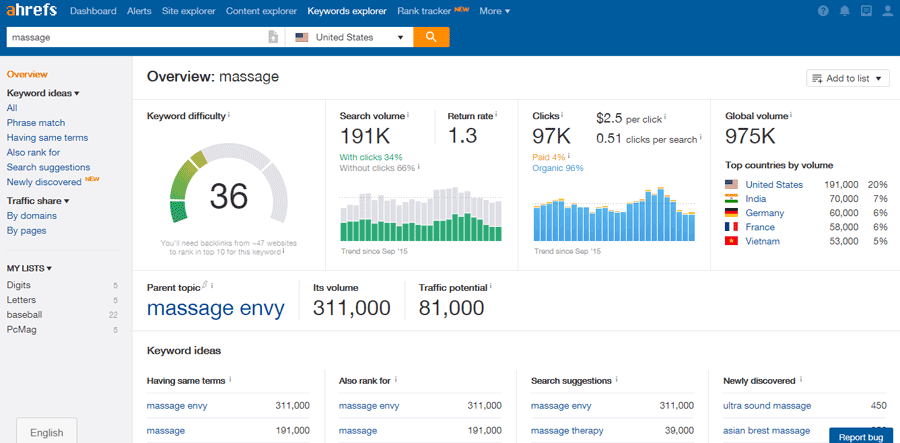 6 Try a Sponsored Products Campaign
As with many other channels, you can find more success on Amazon if you're willing to pay to play. Creating Sponsored Products ads on Amazon can help make your brand more visible than your competitors. Here's how it works:
You choose the products you want to advertise, how much you're willing to spend per click on each ad, and any keywords that you'd like to connect to your product.
Amazon will create ads that appear in high-visibility spots like the first page of a shopper's search results or at the bottom of a product details page.
7. Improve Product Photos
One of the quickest ways to grab a buyer's attention is with top-quality photos. And the best thing is, you don't even have to be a pro or devote tons of time to it. All you have to do is follow a few basic principles to launch yourself into the look-at-me level of photos:
Shoot with as much natural light as possible. Shooting closer to the window translates to soft light with dark, soft shadows while shooting further away means a more even light with lighter, but sharper, shadows.
Don't use flash and set your white balance to auto.
Set up your camera on a tripod, even if you're shooting with a smartphone, to avoid shakes.
Use a white or light-neutral backdrop. Draping a white cloth over a chair creates a seamless background that doesn't compete with the product.
Shoot the product from multiple angles.
Consider putting your product in lifestyle situations so buyers can see how it should be used.
Final Words:
You can improve your sales boost by getting into these influential steps, you can also use tools like Helium, Ahrefs, Semrush to perform better, at the end we must ask you that follow guidelines provided by Amazon and other marketplaces. it will help you to perform better.
This Article is About:
How to increase sales on Amazon
How to increase sales on the Amazon marketplace
Amazon seller hacks
Selling on Amazon tips and tricks
Increase traffic to Amazon listing
For Listing and Marketing your Products on Marketplace
Do contact us at info@appfinz.com or call us at +918340725097